SPECIAL DATED ART EVENTS ARE LISTED FIRST…. MUSEUM SPECIFIC DATED EXHIBITIONS FOLLOW….GALLERIES ARE LISTED LAST
MARCH 3: MFA LATE NITES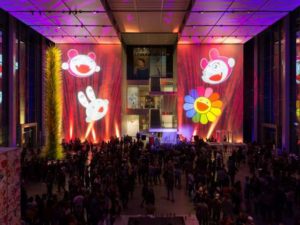 View of Shapiro Family Courtyard during the October 2017 Late Nites party.  image courtesy of Michael Blanchard Photograph  The Museum of Fine Arts, Boston (MFA), hosts a new MFA Late Nites party from 8 pm – 2 am. This will be the last after hours chance to see Takashi Murakami: Lineage of Eccentrics before the exhibition closes April 1. The evening will feature programming, music and performances in partnership with local organizations and artists. Dance the night away in the Shapiro Family Courtyard as a local DJ lineup curated by DJ Dayglow keeps the electronic and pop music pumping. Also, the Linde Wing for Contemporary Art comes to life with HipStory bringing more DJs and live music performances by STL GOLD, Haasan Barclay and others. Art collective duo MSHR will offer an immersive, light-sound-scape virtual reality experience throughout the night. Other activities include performances by Urbanity Dance and Lilit Hartunian along with Spotlight Talks hosted by featured artists, guiding guests through the (un)expected families exhibition. Guests looking for a quiet space to unwind can head to the new M.C. Escher: Infinite Dimensions exhibition to tackle tricky, tessellated puzzles by Somerville design studio Nervous System, or try sketching live models in Seeking Stillness. Late Night Bites will be offered in the Shapiro Family Courtyard and Sharf Visitor Center, from 8 pm to midnight, while pizza and soft pretzels will be served in the Beer Hall located in the Garden Cafeteria. Even more snacks and drinks will be available at Taste Café. Even the Murakami Shop will be open with tempting limited-edition merchandise from Takashi Murakami's studio, Kaikai Kiki on sale. And too there will be the infinitely delightful, Escher-inspired products at the Escher Pop-up Shop. Advance tickets can be purchased online for $15, while day-of tickets are $20 at the door. For more information go to www.mfa.org
AT THE INSTITUTE OF CONTEMPORARY ART     
"Complete museum information under "MUSEUMS
THROUGH APRIL 22 (2018): NICHOLAS NIXON/ PERSISTENCE OF VISION
\The Institute of Contemporary Art/Boston (ICA) hosts this survey of Boston-based artist Nicholas Nixon's prolific career. The exhibition contains 113 works that are organized around Nixon's remarkable ongoing project The Brown Sisters, a series of group portraits of his wife and her three sisters taken annually since 1975. The Brown Sisters will be presented in its entirety—including a new portrait from 2017 making its U.S. debut. Drawn from various bodies of work, each portrait is paired with other photographs made by Nixon in the same year of the Sister's portraits. Together these pictures allow viewers to take in the visual sweep of passing time through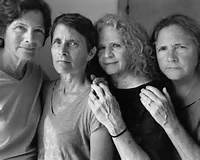 The Brown Sisters series, and delve more deeply into each year through close introspection. Accompanying the exhibition is an extensive audio guide narrated by the artist, giving audiences insights into the various bodies of work completed by him over the last four decades. The exhibition is organized by Eva Respini, Barbara Lee Chief Curator, with Jessica Hong, Curatorial Associate. States Respini, "Amidst today's increasingly frenetic pace of life and digitally mediated social relations, Nixon's pictures invite us to slow down, look, and reflect on the nature of human relationships." Other works in the exhibition include additional family photographs; self-portraits; images from his hallmark series of people with AIDS or near death; studies of students at schools such as the Perkins School for the Blind outside of Boston or his son's elementary school in Cambridge, MA; as well as Boston cityscapes.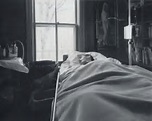 Working exclusively on film, Nixon uses a large format 8 x 10 inch camera, affording his pictures an unparalleled clarity of detail and description. He often photographs his subjects at close range, encouraging a sense of intimacy in the act of photographing. Organized in collaboration with the artist, the selected photographs demonstrate the breadth of Nixon's practice and dedication to revealing the incredible moments in the everyday. Together with The Brown Sisters, these compelling pictures are a testament to Nixon's persistence of vision. For more information visit www.icaboston.org
THROUGH MAY 20: ART IN THE AGE OF THE INTERNET, 1989 TO TODAY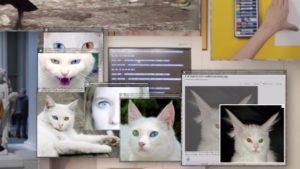 The Institute of Contemporary Art presents this first major thematic group exhibition in the United States. It examines the impact of the internet on visual  art From painting to performance to virtual reality, this sweeping exhibition features work of an international, inter-generational group of artists, including Cory Arcangel, Dara Birnbaum, Harun Farocki, Lizzie Fitch/Ryan Trecartin, Juliana Huxtable, Trevor Paglen, Nam June Paik, Frances Stark, Hito Steyerl, and Anicka Yi. It has been designed to examine the radical impact of internet culture on visual art. Featuring 60 artists, collaboratives, and collectives, the retrospective is comprised of over 70 works that span across a variety of mediums, including painting, performance, photography, sculpture, video, web-based projects, and virtual reality.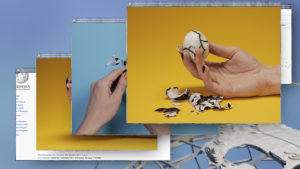 camille-henrot-grosse-fatigue-refer The exhibit demonstrates the extraordinary changes in contemporary art that have developed alongside the rise of the internet from 1986 along with the implications of these changes surrounding our understanding of self, privacy, and community. Throughout the exhibition are works that addresses the internet-age democratization of culture that comprises our current moment. This exhibit is organized by Eva Respini, Barbara Lee Chief Curator, with Jeffrey De Blois, Curatorial Associate. In retrospect, "all art—whether painting or moving images, sculpture or photography, websites or performance—has been radically transformed by the cultural impact of the internet," said Respini.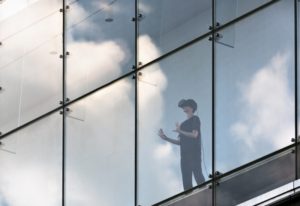 cantilever400mm   This development, and others that followed in quick succession, modernized the internet, and in the process radically changed our way of life―from how we shop, make friends, and share experiences, to how we imagine our future bodies and how nations police national security. Additionally it addresses the now ubiquitous platforms surrounding social media and communication. The internet also has marked moments across the globe, significant shifts in politics, geographies, and economies. Events such as the fall of the Berlin Wall and protests in Tiananmen Square signaled the beginning of our current globalized age, which cannot be imagined without the internet. The exhibit is divided into five thematic sections: "Networks and Circulation," "Hybrid Bodies," "Virtual Worlds," "States of Surveillance," and "Performing the Self." n everyday life. For more information go to www.icaboston.org
FIRST FRIDAYS at the ICA … films, music, dance and more…The Institute of Contemporary Art with the support of "The Citizens Bank Foundation presents First Fridays. First Fridays takes place on the first Friday of the month from 5pm to 10pm. Events are free for ICA members and $15 for non-members. .For more information about ICA First Fridays events go to www.icaboston.org.
AT THE PEABODY ESSEX MUSEUM                                                                                                                                          See complete museum information under "MUSEUMS"
OPENING  FEB. 10 – MAY 6: PLAY TIME

The Peabody Essex Museum at 161 Essex Street in Salem presents the first major thematic exhibition celebrating the role of play in contemporary art and culture. Forty works by twenty leading contemporary artists are presented. These include large-scale installations, sculpture, photographs, video and tactile interactives. The exhibition is designed to examine how play catalyzes creative expression, enchants the ordinary, and helps us understand ourselves in new ways. This is the first major thematic exhibition celebrating the role of play in contemporary art and culture, revealing how behaviors essential to the creative process such as risk-taking, exploration, questioning and curiosity, are all encouraged by the act of play.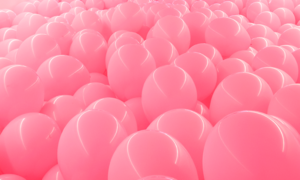 Fight your way through a shoulder depth wall of pink balloons.        Through PlayTime, visitors may explore how play catalyzes creative expression, enchants the ordinary and helps us understand ourselves in new ways. "Play is no longer on the margins," says Trevor Smith, exhibition curator and PEM's Curator of the Present Tense. "Since the early 1990s we've seen play increasingly manifest itself across divergent streams of contemporary art and engage a wide range of social, technological, economic and psychological concerns." Continues Smith, "Play is a catalyst for creativity, where we make up the rules and learn how to negotiate and resolve conflict," "Play helps us possess a power for change. It's fundamentally about human empowerment."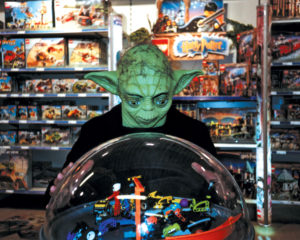 Gwen Smith with Haim and River Steinbach, from the series The Yoda Project, 2002–17, sixteen inkjet printed photographs. Courtesy of the artist.     PlayTime is presented as part of PEM's Present Tense Initiative which seeks to be reflexive and responsive to the pressing issues of our contemporary reality. Featuring three tactile interactive works, including an immersive balloon room installation by Turner Prize winner Martin Creed and participatory One Minute Sculptures by internationally renowned artist Erwin Wurm, they invite visitors to become part of the exhibition by striking and holding unexpected poses with everyday objects. Some of the featured artists embrace playful behaviors in order to re-enchant the ordinary and to encourage fresh dialogue through play. Artist Lara Favaretto's sculpture Simple Couples, installed in PEM's historic East India Marine Hall, features seven pairs of spinning car wash brushes of different sizes and colors, which move in a mesmerizing choreography of color and light. Elsewhere, Pedro Reyes' Disarm Mechanized ll transforms 6,700 guns confiscated by the Mexican government into an array of working musical instruments that push these objects beyond their originally intended purpose. The world of video gaming offers rich material and subject matter for artists to tackle in provocative ways. Angela Washko's work,

Performing in Public: Ephemeral Actions in World of Warcraft,  delves into World of Warcraft which is an online role-playing game with more than 10 million users. Her project began in 2012, a couple of years before #gamergate made us all aware of the vicious harassment and threats to which women and gender non-conforming gamers are commonly subjected. Washko doesn't critique the game itself, but rather gets inside the game to facilitate a dialog about the rules by which we are all agreeing to play.Play. This thus involves a level of vulnerability and letting go of preconceived notions or boundaries, allowing an openness to new possibilities, enjoyments, failures and risks. Additionally, due to our digital devices, the barriers between work and play have eroded, influencing where and when and how we play. "Play is no longer just a reward for hard work," says Smith. "It is absolutely central to how we learn how to be human." Smith also states, "My hope is that PlayTime demonstrates that museums can be playful, lively, noisy, joyous spaces. We're providing people with opportunities to engage with the power of creativity and to understand how it might work in their own life." PlayTime is organized by the Peabody Essex Museum and made possible in part by the Nancy B. Tieken Memorial Fund and supporters of the Present Tense Initiative. Carolyn and Peter S. Lynch and The Lynch Foundation provided generous support. The East India Marine Associates of the Peabody Essex Museum also provided valuable support. For more information visit www.pem.org
THROUGH APRIL 1: GEORGIA O'KEEFE/ ART, IMAGE, STYLE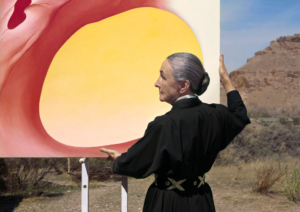 The Peabody Essex Museum in Salem MA is hosting this first exhibition to explore the art, image and personal style of one of America's most iconic artists. Paintings by Georgia O'Keeffe are shown with photographs and select items from her carefully curated wardrobe.
These excitingly reveal that her entire life was a work of art. O'Keeffe's understated and carefully designed garments, many never before exhibited, are presented alongside photographs and her paintings. These illuminate O'Keeffe's unified modernist aesthetic and distinctive self-styling.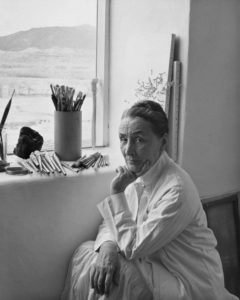 Laura Gilpin (American, 1891–1979). Georgia O'Keeffe, 1953. Gelatin silver print. The Amon Carter Museum of American Art, Fort Worth, Texas. Bequest of the artist, P1979.130.6. ©1979 Amon Carter Museum of American Art             For more than 70 years, O'Keeffe shaped her public persona, defied labels and carved out a truly progressive, independent life in order to create her art. Her aesthetic legacy — compact masses, organic silhouettes, minimal ornamentation, and restrained color palettes — continues to capture the popular imagination and inspire leading designers and taste-makers of our day. For more information visit www.pem.org
THROUGH APRIL 22 (2018: XYZT: A JOURNEY IN 4 DIMENSIONS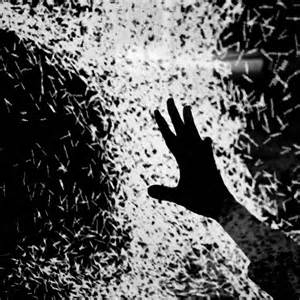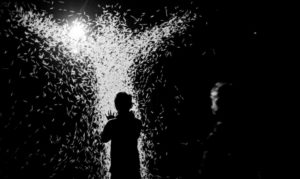 The Peabody Essex Museum at 161 Essex Street in Salem presents this stunning exhibition where the virtual and real coincide in an imaginary, dreamlike landscape of lines, dots and letters. Elements of the visual and performing arts combine in this sensorial experience of 10 digital installations. XYZT creators, French artists and digital designers Claire Bardainne and Adrien Mondot, describe the encounters as "a journey through nature revisited." The Hakanaï performance….in Japanese Hakanaï denotes that which is temporary and fragile, a solo choreographic dance that unfolds through a series of images in motion… takes place.when the dancer is in an immersive cube, exploring what is at the brink of imagination and reality as she interacts with the virtual images encountered in the space.  XYZT's immersive art exhibition is comprised of 10 interactive virtual environments generated using math and physics models. In a darkened gallery, guests use their own movement and gestures to interact with light in a series of digital landscapes inspired by nature. Specific sensations, such as walking in the grass or putting your hands into the sand, are transposed into abstract, sensory encounters with lines, dots and letters. XYZT creators Each letter in "XYZT" identifies the movement of a point in space – horizontal (X), vertical (Y), depth (Z) and time (T). The experience melds playful exploration with scientific reasoning, as each installation is accompanied by a video label on the nature of the underlying physical behavior, complete with excerpts from related dance performances. . The exhibition is made possible by the generous support of the MCUFEU – Cultural Services of the French Embassy in the United States, The Applied Materials Foundation, Fay, Susan and Appy Chandler and Mr. and Mrs. J. Taylor Crandall. The East India Marine Associates and members of the Art & Nature Committee of the Peabody Essex Museum provided additional support. For more information visit www.pem.org
NOW OPEN (Saturday & Sundays, 12 – 4pm): ROPES MANSION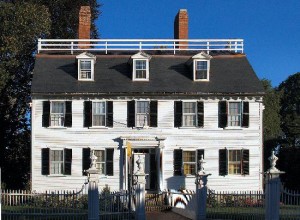 Following an extensive renovation and conservation project, the Peabody Essex Museum (PEM) reopens its historic Ropes Mansion located at 318 Essex St., just a 10-minute walk from the museum. As the inaugural step of a larger historic property initiative, PEM's 18th-century Ropes Mansion re-imagines what a historic house experience can be. FREE to the public, PEM invites visitors on a lively journey through this lovely historical dwelling. Built in 1727 and listed on the National Register of Historic Places, the Ropes Mansion was home to four generations of the Ropes family and is recognized as one of New England's most significant and thoroughly documented historic houses. Filled with original furnishings, the house contains superb examples of 18th and 19th century furniture, ceramics and glass, silver, kitchenware, textiles and personal objects. It is a  storied property, in which present day and personal life experiences are placed in dialogue with the past. Closed since 2009, due to a fire, its reopening ushers in a new chapter for this stately and illustrious Georgian Colonial. "The property has been re-imagined and re-installed to offer 'emotional snapshots' of the Ropes family over time. It contains nuanced insights of the family's hopes, joys and celebrations as well as their trials, tribulations and tragedies. Instead of traditional timed tours, guests can freely circulate throughout 15 rooms of the home, exploring the property at their own pace. Guides will be on hand to engage in conversation as well as  answer questions, The hands-on interactive experiences encourage guests to explore the house's stories layer by layer. The home has been accurately staged via enhanced access to the property's rich archive and superlative collection." Period rooms within the Ropes Mansion welcome guests to explore the intimate surroundings with as few barriers as possible. Open drawers, trunks and desks are designed to pique curiosity and offer a naturalistic glimpse into the lives of Ropes family members. Reproduction bed hangings, carpet and wallpaper introduce vibrant color and texture to the home and, for the first time, the 1894-period bathroom will be on view. Coinciding with the reopening of Ropes Mansion, PEM will team up with photographers, designers, museums and historic preservation organizations to encourage increase in social media engagement with historic homes. Unified under #HistoricHouseCrush, the public is encouraged to share their favorite photos and thoughts about historic homes on Twitter, Instagram and Facebook. For more information go to www.pem.org
 AT THE MUSEUM OF FINE ARTS BOSTON            See complete museum information under " MUSEUMS
OPENS FEB. 25 – MAY 28 (2018): KlLIMT and SCHIELE/ DRAWN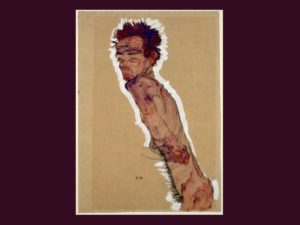 Nude Self-Portrait, 1910, Egon Schiele, Albertina, Vienna                                                                                                                                        Honoring the the hundredth anniversary of the deaths of Gustav Klimt (1862–1918) and Egon Schiele (1890–1918), the Museum of Fine Arts Boston presents this special exhibition of drawings by both artists, on loan from the Albertina in Vienna. Te exhibits explores the divergences as well as the compelling parallels between the work of these early 20th-century Austrian artists. Nearly 30 years apart in age, Klimt and Schiele shared a mutual admiration for each other's talent, although their work is decidedly different in appearance and effect. Klimt's drawings are often delicate, while Schiele's are regularly bold.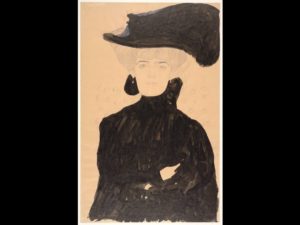 Klimt often used his as preparatory designs for paintings,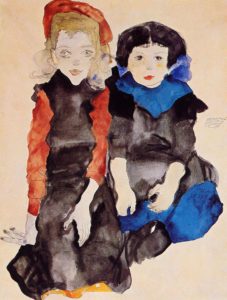 while Schiele considered his own as independent pictures and routinely sold them. The exhibition examines both these departures and the compelling ways in which the two artists' work relates—particularly in their provocative depictions of the human body. With frank naturalism and unsettling emotional resonances, as well as disorienting omissions, both Klimt and Schiele challenged conventions and expectations in portraits, nudes and allegories. Organized thematically, the selection of 60 drawings on view extends from the artists' academic origins to explore how each shifted away from traditional training to more incisive and unconventional explorations of humanity over the course of their careers. The exhibition is accompanied by an illustrated publication. For more information go to www.mfa.org
THROUGH FEB. 25 (2018): DANIELA RIVERA/ THE ANDES INVERTED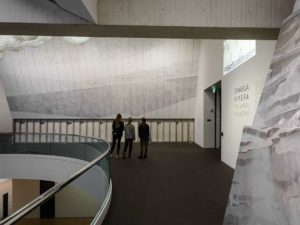 The Museum of Fine Arts Boston hosts this installation by Daniela Rivera. that often focus on uncanny spatial and material dislocations. Breaking from the traditional mold of painting, she creates immersive experiences that draw from her personal history. Her 2015 Traveling Fellowship from the School of the Museum of Fine Arts at Tufts University inspired this ambitious transformation of a gallery at the MFA. With materials, images and sounds gathered from a landmark in her home country: Chile's Chuquicamata copper mine, like an inversion of the naturally soaring Andes, these Chilean, massive copper mines are machine-shaped canyons, a symbol of national pride and a driver of the Chilean economy, yet at a cost. Inhabited for generations, an employee town at Chuquicamata's edge provided a world-class hospital, schools, theaters, sports fields and homes for more than 30,000 people. By 2008, new mining methods and increasing pollution forced the community to relocate. Since evacuated, expanded digging has buried the site. The Andes Inverted aims to explore the mine's disruptive impacts—at once environmental, political, cultural and psychological—it evokes the paradox faced by Chuquicamata miners, many of whom described the jobs and joy provided by the same mine that consumed their homes, memories and landscape. Rivera explains the miners' situation is not black-and-white but grey: "Their labor is both productive and destructive, their self-sabotage is the complexity of the place." Presented with support from the Callaghan Family Fund for Contemporary Exhibitions and the School of the Museum of Fine Arts at Tufts University. Additional support provided to the artist in part by the National Association of Latino Arts and Cultures, the Ford Foundation, the Surdna Foundation through a grant from the NALAC Fund for the Arts Grant Program, and by a grant from the Artist's Resource Trust. For more information visit www.mfa.org
THROUGH MARCH 4 (2018): ANNETTE LEMIEUX / MISE en SCENE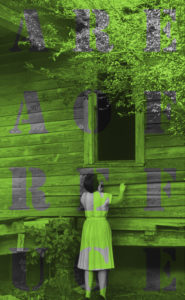 Area of Refuge, 2017, Annette Lemieux
The Museum of Fine Arts, Boston (MFA), honors Annette Lemieux, a conceptual artist and the recipient of the 2017 Maud Morgan Prize, with her first solo museum exhibition in Boston in more than three decades. This exhibition debuts a new body of work inspired by films that Lemieux felt an affinity for as a child growing up in small-town America: François Truffaut's Fahrenheit 451 (1966), Robert Mulligan's To Kill a Mockingbird (1962), Charlie Chaplin's The Great Dictator (1940) and Fritz Lang's M (1931). Although they are more than half a century old, the issues broached by these classic motion pictures—including repression, censorship, racism and classism—continue to resonate in today's political climate. Extracting select elements from each film's mise en scène—its environment, ambiance and visual mode of storytelling—Lemieux turns familiar images from cinematic history into stand-alone objects and paintings. In addition to new works, the exhibition also showcases five prints from the artist's Censor portfolio (1994), drawn from the MFA's collection. Annette Lemieux: Mise en Scène is in the Richard and Nancy Lubin Gallery, inside the Linde Family Wing for Contemporary Art and has been currated by Lorraine and Alan Bressler Assistant Curator of Contemporary Art and Special Initiatives. Presented with support from the Eugenie Prendergast Memorial Fund. For more information visit www.mfa.org
THROUGH APRIL 1 (2018): TAKASHI MURAKAMI/ LINEAGE OF ECCENTRICS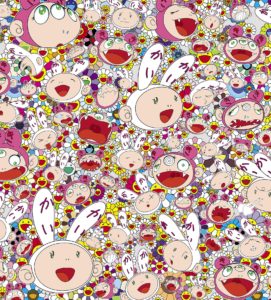 The Museum of Fine Arts Boston presents this collaboration with Nobuo Tsuji and the MFA. Over the course of nearly three decades, Takashi Murakami (born 1962) has established himself as one of today's most imaginative artists. Drawing influences from the aesthetics of manga, anime and other elements of contemporary pop culture, he has become renowned for instantly recognizable characters, happy-faced flowers and highly saturated colors, as well as boundary-blurring collaborations with high-profile figures in music and fashion. Takashi Murakami: Lineage of Eccentrics highlights a collaboration of a different kind. It reveals how the artist's vision is guided by an in-depth exploration of the past, fostered by his mentor, the eminent Japanese art historian Professor Nobuo Tsuji. This retrospect juxtaposes 12 works by Murakami with more than 30 treasures from the MFA's unparalleled collection of Japanese art which is considered to be the finest outside of Japan. Works have been selected by the artist, Tsuji and Anne Nishimura Morse, along with William and Helen Pounds, Senior Curators of Japanese Art. Never-before-seen works include Murakami's Transcendent Attacking a Whirlwind (2017), a large-scale painting created especially for the exhibition, as well as Dragon in Clouds—Red Mutation (2010), created within a 24-hour period as a response to a challenge from Tsuji. The 59-foot-long composition is displayed dramatically near its source of inspiration—the MFA's 35-foot-long Dragon and Clouds (1763) by Soga Shōhaku, an eccentric artist deeply admired by Murakami. For ore information visit www.mfa.org
THROUGH APRIL 8: MONUMENTS TO US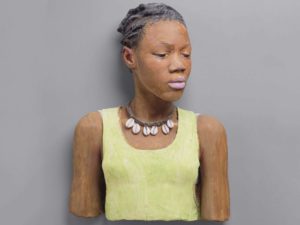 The Museum of Fine Arts, Boston (MFA) has drawn largely from their contemporary collection works to create this installation entitled Monuments to Us. This exhibit is designed to preserve legacies that might otherwise have gone unsung. They speak to the lives and experiences of individuals and groups whose stories have been systematically excluded such as people of color, women and girls, and members of LGBTQ and immigrant communities. Among the works on view, Alice Neel's "Linda Nochlin and Daisy" (1973) pays tribute to the recently deceased feminist art historian who changed the course of the discipline with her groundbreaking essay "Why Have There Been No Great Women Artists?" Donald Moffett's "Facts, Which If True" (Joe McCarthy) (1992) evokes individual resilience, popular paranoia and political double-speak in the face of the 1980s AIDS epidemic, which ravaged the artist's community. Sedrick Huckaby often paints members of his family, stating, "They're important enough to make a monument out of them." His cousin is the subject of Huckaby's massive portrait, "Enocio" (2003–06). Much like "monuments" in the more traditional sense, the works in this installation ascribe value to their subjects—not war heroes, politicians or superstars, but neighbors, cousins, colleagues and friends. Together, they serve as reminders that artists make history by amending and expanding it. For further information visit www.mfa.org
THROUGH MAY 28: M.C. ESCHER/ INFINITE DIMENSIONS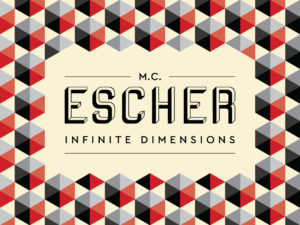 The Museum of Fine Arts, Boston presents this first-ever exhibition of original prints by this noted artist (1898–1972). Highlighting his imagination and dazzling technical skill, the exhibition explores the artist's working methods and techniques. These include woodblock as well as watercolor and pencil studies, impressions on different papers, and progressive proofs. About 50 works on loan from public and private collections are organized according to Escher's own classifications. These range from "the conflict between the flat and the spatial" such as in his Drawing Hands (1948) to "impossible buildings" such as Waterfall (1961). To demonstrate the far-reaching relevance of Escher's creative vision, the MFA has also invited individuals from a variety of creative professions—including musician Yo-Yo Ma, chef Barbara Lynch, astronaut Nicole Stott, architect Graham Gund, musician Ian Hunter, theater director Diane Paulus and MIT physics professor Peter H. Fischer, among others—to respond to the works on view. For more information go to www.mfa.org
THROUGH JUNE 3 (2018): BLACK and WHITE, JAPANESE MODERN ART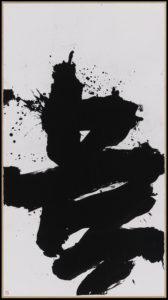 Ko (Filial Piety), 1961, Inoue Yūichi AshleyThe Museum of Fine Arts in Boston presents this newly acquired, large-scale work by calligrapher Inoue Yūichi (1916–85). It is centered around a a new exhibition at the Museum of Fine Arts, Boston (MFA), and showcases a selection of avant-garde works in the monochrome aesthetic shared widely in Japan and beyond during the postwar period. This monochromatic sensibility is rooted in Zen Buddhism, which values simplicity and austerity, and remains influential today. The works in the exhibition are the results of transnational exchanges between Japanese artists like Inoue and their American Expressionist contemporaries, including Franz Kline and Jackson Pollock, who drew inspiration from Asian calligraphy for their gestural paintings. Among the nine works on view are prints, ceramics and sculpture, primarily drawn from the MFA's collection. For more information visit www.mfa.org  
THROUGH JUNE 17 (2018): (UN)EXPECTED FAMILIES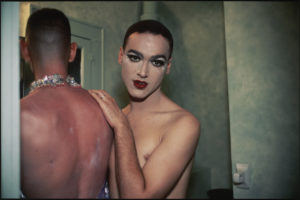 Jimmy Paulette and Tabboo! in the bathroom, NYC, 1991, Nan Goldin   The Museum of Fine Arts, Boston brings together more than 75 pictures taken by American photographers from the 19th century to today. This thematic exhibition explores the definition of the American family, covering the families we're born into to the ones we've chosen for ourselves. The selection of works depict a wide range of relationships, including multiple generations, romantic unions and alternative family structures. Using archival, vernacular and fine art photographs, the exhibition illustrates that the family has always taken diverse forms, as photographers have documented since the birth of the camera. Drawn primarily from the MFA's collection, the exhibit challenges visitors to consider what family means to them.It features photographs by Nan Goldin (born 1953), Carrie Mae Weems (born 1953), Nicholas Nixon (born 1947), Elsa Dorfman (born 1937), Dorothea Lange (1895–1965), Gordon Parks (1912–2006) and many others. Loans from private collections include Victorian-era "Hidden Mother" photographs of infants in the laps of concealed parents, a trick to keep the children still during a long exposure, and turn-of-the-century portraits of women in intimate relationships sometimes referred to as "Boston marriages." Additionally, the exhibition showcases new acquisitions by photographers, including David Hilliard (born 1964) and Sage Sohier (born 1954), and works by Boston-area artists, including Jeannie Simms (born 1967), Zoe Perry-Wood (born 1959), Amber Tourlentes (born 197 For more information visit www.mfa,org
THROUGH JULY 1 (2018): SEEKING STILLNESS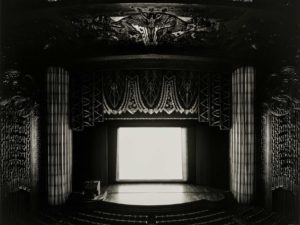 A refuge from our chaotic world can be found at the MFA. The Museum of FIne Arts Boston's Linde Family Wing for Contemporary Art, In the Jeanne and Stokley Towles Gallery (Gallery 261), the Catherine and Paul Buttenwieser Gallery (Gallery 262), and the Ives Family Gallery (Gallery 263) hosts a series of installations that lead visitors on a journey of peaceful introspection. The exhibition focuses on themes that range from spaces of contemplation, the artistic process as a form of meditation, to nature as a site for clearing the mind. "Seeking Stillness" places together works by a broad range of modern and contemporary artists—including Edward Weston, Agnes Martin, Park Seo Bo, Martin Puryear, G. R. Santosh, Hiroshi Sugimoto, Shellburne Thurber, and Zhan Wang. Highlights from the Museum's historic holdings, include the Italian Mannerist masterpiece The Dead Christ with Angels (about 1524–27) by Rosso Fiorentino. Chinese paintings and scholar's rocks, are dramatically displayed alongside the modern and contemporary works, offering surprise encounters.This exhibition is presented with support from the Barbara Jane Anderson Fund, the Dr. Lawrence and Roberta Cohn Fund for Exhibitions, and Peter and Catherine Creighton .For more information visit www.mfa.org
THROUGH SEPT. 3 (2018): MARK ROTHKA: REFLECTION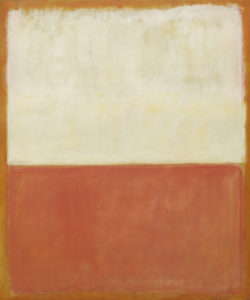 untitled, 1955, Mark Rothko, National Gallery of Art, Washington    The Museum of Fine Arts, Boston (MFA), presents an immersive display of 11 masterpieces by Mark Rothko (1903–70), on loan from the National Gallery of Art in Washington, D.C.This exhibition invites visitors to contemplate the power of art to shape human experience. The installation opens with a juxtaposition of Rothko's early painting Thru the Window (1938), on public view in the U.S. for the first time, and Artist in his Studio (about 1628) by Rembrandt (1606–1669), from the MFA's collection. Both portraits of artists reflecting on the act of painting. Contrary to notions that Rothko's work represented a dramatic break from past traditions, the side-by-side comparison positions him within the broader history of Western art. The additional 10 Rothko paintings showcase the full sweep of his career. From early surrealist work to multiform compositions to classic color field paintings, they trace his exploration of the expressive potential of color. Enveloped by the large-scale paintings in an intimate setting, viewers can experience Rothko's work as the artist had originally intended. For more information visit www.mfa.org
NOW OPEN: A NEW GALLERY…DAILY LIFE IN ANCIENT GREECE
Water jar (hydria) with women at the fountain, about 520 BC, Priam Painter The Museum of Fine Arts Boston has opened this new gallery that offers rare glimpses of marriage and death, infancy and old age—and many of the intimate details in between. The gallery is strictly dedicated to Daily Life in Ancient and is designed to encourage visitors to make immediate connections with this ancient culture. A group of 250 recently conserved objects present an engaging visual introduction to the complexities of life for ancient Greeks. Made from ceramic, stone and bronze, they include household items, trade tools and images of everyday scenes on various painted vessels. Such articles provide insight into who the ancient Greeks were and how they lived. Exploring their society's gender roles, several cases present objects associated with women, children and family. They include woodworking tools, cosmetic and perfume jars, mirrors and children's toys, as well as depictions of marriage rituals and everyday tasks like cooking and fetching water. The theme of masculinity, meanwhile, is illustrated through artworks that represent the world of the warrior, athletic competition and the origins of the Olympic Games. Other topics highlighted in the gallery include funerary traditions and commerce, with tools from centuries-old professions—such as farming, medicine, fishing, shoe-making and butchery—reinforcing connections between ancient traditions and modern life. Over the last 18 months, all 250 objects in the gallery—many of which hadn't been conserved in over 100 years—have been evaluated, studied and treated by MFA conservators. This has provided the MFA with the unique opportunity to revisit one of the Museum's most important collections, updating knowledge about objects that are over 2,000 years old, and analyzing and conserving them using modern techniques before they are put on view. For more information visit www.mfa.org
NOW OPEN: GOLDEN ERA of CHINESE ART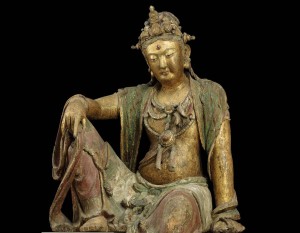 "Guanyin, Bodhisattva of Compassion,"
The Museum of Fine Arts at 465 Huntington Ave. in Boston opens a new display of art from the Song dynasty (960-1279). This time period is regarded as a pinnacle of Chinese art and aesthetics. The opening occurs in conjunction with the MFA's FREE Lunar New Year Celebration. This gallery holds priceless masterpieces of Chinese ceramics, paintings, calligraphy and sculpture extracted from the Museum's vast collection. The gallery is a contemplative space that evokes the aesthetics of the Song Dynasty. Additional highlights of the gallery include the Nine Dragons scroll (dated 1244, by the scholar, official, poet and painter Chen Rong), widely celebrated as the greatest Chinese dragon painting in existence. Objects in the newly installed Paul and Helen Bernat Gallery, from elegant ceramics to exquisite painted scrolls, explore the incredible achievements of Song artists. The central piece is the "Guanyin, Bodhisattva of Compassion,"(early 12th century) that after 18-Months of Conservation efforts will takes it place in the Gallery of Song Dynasty Masterpieces. The larger-than-life wood polychrome sculpture depicts a bodhisattva—one who has achieved nirvana but decides to return to be among mortals to assist them in achieving enlightenment. One of the most beloved Chinese objects in the MFA's collection, this work was previously conserved in the 1950s, when six layers of paint (previously applied over the centuries as acts of devotion) were removed in an attempt to restore the sculpture to its original color. The gallery has been designed to welcome visitors to view the objects, and as well to sit and sense the compassion the artists intended to project through the Guanyin figure," said Nancy Berliner, Wu Tung Curator of Chinese Art at the MFA. "The Guanyin has been inspiring MFA visitors for almost a century, and after this most recent conservation it will be able to inspire many more generations." For more information go to www.mfa.org
KUNSTKAMMER GALLERY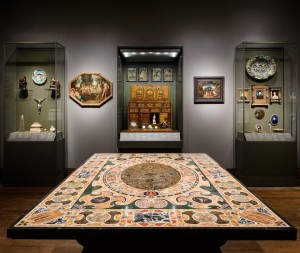 The MFA's newly installed Kunstkammer Gallery presents 123 finely wrought treasures, including small-scale sculptures, miniature Renaissance portraits and monumental furniture. The German word "Kunstkammer" (translated as "art room") refers to the cabinets, or small rooms, which came into fashion across Europe in the 16th and 17th centuries. Typically containing a combination of man-made and natural wonders, Kunstkammers featured objects made of exotic and precious materials––amber, ostrich egg, coral and more. The treasure box gallery––formerly a coat check––also includes iPads with video and interactive programs featuring two newly conserved masterworks: a self-propelled "automaton" (wind-up or mechanical device) and a double cup with a detailed map of the globe. Visit for more information visit www.mfa.org .
THREE RENOVATED ANCIENT GREEK GALLERIES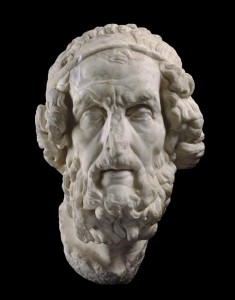 The Museum of Fine Arts, Boston (MFA), opens three renovated galleries highlighting the wine, poets and performers in Ancient Greece. The Krupp hosts Homer and the Epics, presenting the MFA's world-renowned collection of works of art illustrating scenes from the Homeric epics, The Iliad and The Odyssey. One of the most striking marble portraits of Homer, the blind Greek poet of the eighth century B.C., will preside over a group of objects depicting scenes from the Iliad, while a marble head of the monster Cyclops will be the centerpiece of the Odyssey grouping. Theater and Performance gallery features objects related to the Greek theater, including masks, dance and music. Many of the MFA's notable collection of fourth-century B.C. vases produced by wealthy Greek colonies of Sicily and South Italy feature scenes from performed dramas and comedies by Aeschylus, Euripides, and Sophocles. While Dionysos and the Symposium will reside in the third gallery. Dionysos, god of wine, presides over this gallery, which will introduce the significance of wine in Greek culture, religion, and symposium activities. These activities include philosophical discourse (as represented by a bust of Socrates), the performance of poetry and music, drinking games, and the role of courtesans. For further information go to www.mfa.org.
ONGOING: THE ARTS OF THE PACIFIC GALLERY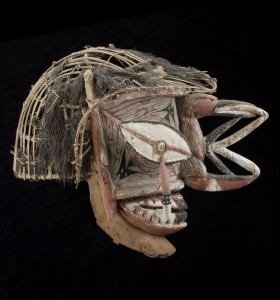 The Museum of Fine Arts, Boston (MFA), celebrates the arts of the Pacific—from Indonesia and New Guinea in the east to Easter Island off the coast of South America; from Hawaii in the north to New Zealand in the south. The works in this new gallery hail from the Pacific's four main cultural spheres: the islands in and around Indonesia, Polynesia, Melanesia and Micronesia. Reflecting some of the central artistic traditions of Pacific Islanders, the works on view attest to the diverse and expressive use of many materials and forms: sculpted wood and stone, carved jade, engraved bamboo, delicate weaving, and paintings on bark and wood. Some of these objects were used in daily life, while others had ceremonial and ritual functions, serving as links to the ancestral or spiritual worlds. Mask (kepong or ges), late 19th century, Northern New Ireland, Papua New Guinea . For more information go to www.mfa.org
THE DAVIS MUSEUM AT WELLESLEY COLLEGE
THROUGH JUNE 10: NEW EXHIBITS AT THE DAVIS MUSEUM
     The Davis Museum at Wellesley College is located at 106 Central St. in Wellesley Hills has opened several new exhibitions. It is FREE and OPEN to the PUBLIC and open Tuesday through Sunday (11am to 5 pm). The first is Clarence H. White and His World: The Art and Craft of Photography, 1895-1925.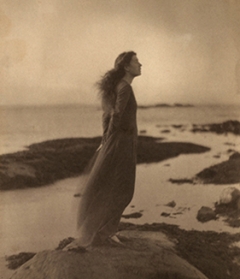 White played a pivotal role in asserting a place for the medium of photography as an emerging art form at the turn of the twentieth century. This first retrospective in decades re-examines the photographer's contributions to the field, establishing his place among the ranks of his famous contemporaries such as Alfred Stieglitz, Edward Steichen, and Alvin Langdon Coburn. The next exhibit is Fragment: A Museum's Mid-century Legacy.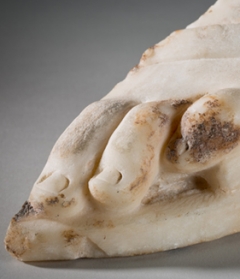 This retrospective explores fragments acquired in the mid-twentieth century, when modernist taste and art historical pedagogy combined to require authentic and beautiful objects for museum collections. Uniquely, Soulful Stitching: Patchwork Quilts by Africans (Siddis) in India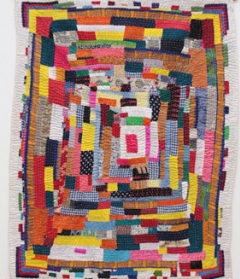 displays patchwork quilts known as "kawandi" that have been brought to India's west coast since the sixteenth century by the Siddis of Karnataka, descendants of early African immigrants to South Asia and enslaved Africans. They retained and transformed African aesthetics into these cloth mmasterpieces.  Also on view is Artists Take Action! Recent Acquisitions from the Davis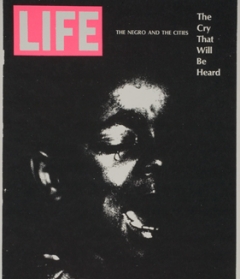 This exhibit features works acquired for the Davis over the past ten years and explores how artists use the print medium to confront the crucial social and political issues of their time. Intermezzi: The Inventive Fantasies of Max Klinger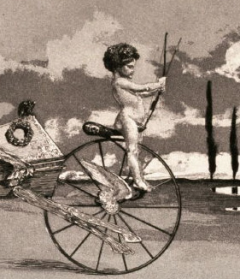 This presents the recently acquired portfolio of nineteenth-century German artist Max Klinger's playful collection of prints featuring fantastical subjects from mythology and German literature. And finally on display is David Teng Olsen: Smoked My Head On Yes Waters.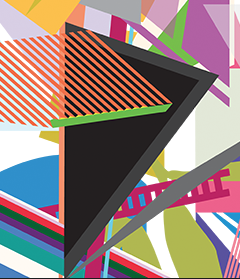 This invitational pilot program at the Davis is designed to engage local artists in transforming the dramatic expanse of floor-to-ceiling ground-level windows that articulates the lobby of the signature Rafael Moneo building and its courtyard plaza. The debut features a commission by David Teng Olsen, Associate Professor of Art at Wellesley College, which is based on objects in the permanent collections. For more information call 781.283.2051.
>>>>>>>>>>>>>>>>>>>>>>>>>>>>>>>>>>>>>>>>>>>>>>>>>>>>>>>>>>>>
ONGOING EVENT……FREE FAMILY ARTS DAY AT ARSENAL CENTER FOR THE ARTS EVERY THIRD SATURDAY of the MONTH (10 am-12 pm):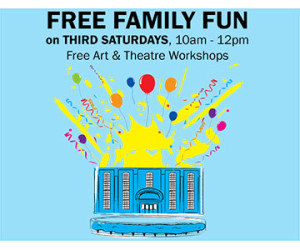 The Arsenal Center for the Arts at 321 Arsenal ST. in Watertown hosts a FREE open house where kids and their parents can come and experiment with paint, paper, collage, performance, and movement. This is a great opportunity to super charge ones imagination and create a special masterpiece! Different projects and games are offered in each class. The program is perfect for families to explore together their artistic side. This program is made possible through the generous support of The Ramsey McCluskey Family Foundation, Moses Kimball Fund, Belmont Savings Bank, and the Highland Street Foundation. For more information go to www.arsenalarts.org
GALLERIES  
ONGOING:   LANOUE FINE ART GALLERY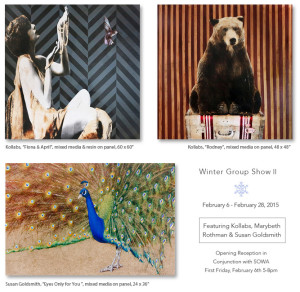 Located at 450 Harrison Ave. #31 in Boston (At Thayer Street, on the ground level), in the SOWA ART DISTRICT, this well established gallery hosts outstanding contemporary artists from around the world.   For more information about current and up and coming artists go to www.LanoueGallery.com
ONGOING: MOVIMIENTO GALLERY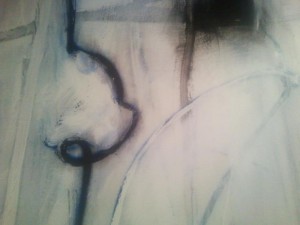 Paul Walcott "Triple Entendre"
Paul Walcott has established a new Gallery space in the dynamic SOWA art's district at 450 Harrison Ave, 4th Floor, Suite #401, in Boston. He invites all to this new Gallery space in the dynamic SOWA art's district in Boston! Each month, the Gallery features some of the most talented and innovative artists in New England as well as ongoing displays of art furniture. MOVIMIENTO is also the home of Tango Embrace, where they host a variety of tango events including workshops and private classes. For more information go to www.MOVIMIENTOspace.com.